You likely know of — or actively use yourself — local search tools like Google, Google Maps, Facebook, Yelp, TripAdvisor, and others when you're looking for a new product, service, or experience.
But have you thought about how YOUR business appears to a potential customer on these local search tools — and how your business profiles can affect their buying decision?
The good news is that you have control. By taking an active part in the online conversation in these tools, you can help customers choose your business over the competition.
Here, we share 5 important strategies you can easily implement to take control of your business' online conversation and provide the information customers want and need to choose your business.
Whether you're looking to up your current local online presence, or you're just starting, you'll love this article.
Want the full step-by-step checklist with actionable steps to work offline?
No worries. Let us send you a copy so you can read it when it's convenient for you. Just let us know where to send it:
Remember the last time you were looking to try something new or you needed a certain product or service?
Whether it was a restaurant for BBQ, a winery to go wine tasting, a mechanic or house painter, or a new doctor, chances are you started by asking your family and friends for recommendations.
And then, you likely went online to one of the local search services to read reviews, comments, and customer experiences — all with the goal of gaining a wider perspective before making a decision.
Today more than ever, local search tools like Google My Business (which feeds the results that pop up in a search on Google or Google Maps), Facebook, Yelp, TripAdvisor (for travel-related topics) and others are adding to — and sometimes even replacing — recommendations from people we trust.
How Many People Use Local Searches?
More and more, we look to our local digital community for their recommendations and a little about their experience online.
And the momentum keeps building. Just take a look at these recent stats.
Facebook

Stats based off Facebook's official investor relations information (updated quarterly)
With this kind of power and reach, it's easy to see how local searches affect every business, from the smallest take-out coffee bar to the famous five-star restaurant in town.
Can Local Search Benefit Your Business?
When you make it easy for customers to find you, you make it easier for them to do business with you.
And on the other side of the coin, when local search tools are ignored or misunderstood, they have the potential to damage your business, as well. It all comes down to listening to customers and interacting online in a genuine and helpful way.
Here's how to use the power of local search tools to your advantage.
Claim (and Verify) Your Accounts
Do you own a local account on the major local search platforms, especially Google, Facebook, and Yelp? If not, did you know that even if YOU personally did not set up your own account, you may be surprised to find that someone else listed your business — with information you didn't include or approve.
Scary, right?
Yelp is a good example of a local listing app where anyone can register a business. That means some random person can create a Yelp listing for your business! And you don't control the initial content or photos (although you can reclaim the business, thank goodness).
People can also "add a missing place" on Google Maps and include your business information. 
Once your business is registered and approved — by you or someone else — people can start posting reviews, pictures, and tips about that business. Imagine what can happen if a business owner is not aware of the information and conversations going on about their brand.
There are even some cases where a business has been claimed by someone other than the owner.
Yikes!
That's why it's so important to create, register, and take ownership of YOUR local business online accounts. And they're all free to set up.
Here's how. By taking a few minutes to set up and own your local search accounts, you can control the accuracy of the information, ensure the consistency of your brand and message, and manage conversations with customers.
Go to the links below for the major local search tools. Each has simple instructions or guides to walk you through the process. Once you've created your business accounts, you'll receive instructions on how to claim your business profile page.
Then, when your accounts are set up, be sure to monitor them regularly and sign up to enable reporting and frequent communication. This ensures you know what is being talked about for your business — and more importantly, you can start the conversation with your customers.
The major local search tools are free to set up, use, monitor, and change. Once you set up your accounts, you'll likely be called by the sales department with suggestions to start a promotion package or run ads so your business can stand out from the rest.
By keeping your tools up to date and responding to customers, you stand to reach the people looking for businesses like yours — without spending money on ads or promotions offered by each tool.
Here are some of the key areas to include on your local search sites.
Address. It sounds obvious, but some listings have the wrong address, or it doesn't get updated when a business moves.

Phone number

Messaging app. (Whatsapp Messenger, Facebook Business Page Messenger)
Website address. This can be a great additional way to generate traffic to your website (and SEO).

Main profile photos. Pick attractive photos of your business. Some sites like Google My Business automatically add photos from their platform to the page.
💡 Tip: Be sure to check your sites from your phone as well as laptop and tablet. You may see that a photo gets cropped on a mobile device, so you may want to use a different photo with the image centered, for example.
Business description. While most platforms have one-word categories, your description can help you stand out from your competitors. Write a good description that includes how your service benefits your target consumer.

Business hours. And be sure to keep the hours updated.
We all know a good photo is worth 1,000 words. When you add photos as the business owner to your local search sites, you can showcase your business, products, or services, as well as the reasons (benefits) for a customer to come try and enjoy what you provide.
And today, with more mobile devices being used, the ability for customers to SEE quickly what your business does instead of forcing them to READ about it can help increase interest.
Photos also provide context and set the initial tone and brand message. What is the feeling or personality of your business — fun, serious, casual? Be sure your photos convey a consistent message that aligns with your content.
But don't be afraid to include photos that represent and share some of the unique aspects of your business. This is a great way for you to put your best foot (or food, wine, or other product!) forward.
While you can take pretty darn good photos with your phone, sometimes it may be worth it to get professional photos taken of your business and services. Again, this may help provide that consistent message about quality, exclusivity, or other attributes of your business personality.
More people are also searching for photos directly. For example, someone might do a Google Images search for "Restaurants in San Luis Obispo." Be sure your photos are labeled with your business name and contain keywords. That way, they'll come up in photo searches — and can provide additional traffic to your website and other platforms.
Keep Your Business Profiles Current and Fresh
Keeping your local information up to date is key to keeping people informed and happy. You know how frustrating it is when you Google or Yelp a business and drive there — only to find out it's closed because the hours on the profile page are out of date.
This might make a customer decide to never go back, or they may even post a negative comment because they're upset. Their review may not have anything to do with the quality of your business, but it can affect your overall ranking.
Google My Business
Another benefit of keeping your information fresh is that Google seems to give more prominence to actively managed profiles. You can add posts, new photos, videos, events and other information to keep your account relevant.
Facebook
Your banner image is your virtual storefront on Facebook. Does it show customers what you're all about? Don't be afraid to change your banner now and then to keep things fresh.
In addition to your banner image, two important areas in Facebook to keep updated are your About and Our Story sections. "About" appears on the left in the main navigation area, while "Our Story" is to the right of your main feed area and includes a photo you choose. Both areas are your opportunity to share what makes your business special.
Another often overlooked feature of Facebook is the Events area. You can create an event with details and post updates directly in the event area for people who are interested. Creating events also keeps your Facebook feed fresh, as they also appear as a regular post.
And remember in any of your posts to include a Call To Action. This can be "come in today" or "reserve your space" or other suggestions or actions for the customer to do.
Read and Respond to Your Reviews (Yes, All of Them)
Have you checked your latest reviews (both good and bad)? Some may be cringe worthy, but even if you are not checking them, your potential customers are.
Reviews are important. In fact, a recent study showed that 84% of consumers trust online reviews from other consumers as much as personal recommendations (statista).
While many business owners are not fans of Yelp (dare we use the word "hate"?) or other review sites, the information gathered by these sites can be used constructively as a free 24/7 customer satisfaction tool.
Checking reviews and seeing patterns or themes helps you see your business from your customers' perspective. This can help devise a plan for addressing a concern that comes up in several reviews. It can also be a great source for new products or services that your customers are looking for.
Monitoring and responding to reviews can help a business in several ways. If the reviews are great, thank the customer for taking the time to respond and say how much appreciate their review, and you look forward continuing to provide your high level of service.
If the review is low, or even clearly out of line, thank the customer for responding. Then, take a breath and reply about the situation in a professional manner. Oftentimes, bad reviews are a great opportunity. You may not win this customer back, but you very likely may gain new customers who appreciate how you handled the situation.
What if a customer is simply irrational? It happens, for sure. And one of the best ways to respond is to calmly state your side of the equation. When you present rational information, and a willingness to make things right within reason, it goes a very long way in long-term customer loyalty.
If a customer has gone off the deep end with a rant that's not grounded in reality, do your best not to respond in anger and definitely don't start a fight. You want your business to be seen as professional, courteous, and reasonable, and always doing your best to give customers a good experience.
Having a strategy in responding to all types of reviews can be key. Personally it can be fun to watch a text battle between an owner of a business and an unhappy customer, but it's usually not good for the business. However, some sort of response, if well handled, tells other customers that you are active, interested in your customers' comments, and committed to working with the public.
Share Your Posts and Events on Local Tools
Tap the Power of Google My Business
Google My Business might just be the best-kept secret of free online marketing for your business.
See Tip 3 about updating your general information — business description, location, directions, hours, and photos. But then take the power of Google up a notch and take advantage of the Updates tab. Here, your business can shine. You can post events (tip: if you're posting an event on Facebook, copy and paste the same description), information about specials, or any other information you want to share.
Google seems to reward businesses that keep fresh content on their GMB and shows it to more people searching for X in a certain area.
There's also the Questions & Answers section. You can answer the questions that your customers are asking. Doing this, and keeping it fresh, will keep you ahead of the curve and provide even more value to your prospective customer.
If you have many events, you can post them on Yelp for your area. 
Actually, anyone can post your event, so it's good to be the one to post so you can choose your image, messaging, etc. 
To be up front, we have tried this on many different types of events, and we find it to be  unintuitive and hard to use. Additionally, once you are able to post, it can be almost impossible to find the listing on the day of the event. We go to a number of local Yelp events and it's always a challenge trying to find the event on the mobile Yelp app.
What has been your experience with it?
While Yelp Events may not get the traffic that GMB does, it can't hurt to publicize your event in as many places that make sense for your area, even if it is from an additional link to your event and/or web page. 
BUILT IN RESPONSIVENESS => Answer Questions 24/7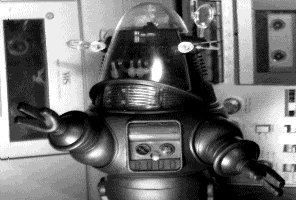 Responding to customer comments and reviews can be time consuming. One idea that creates the double benefit of providing information and doing so automatically any time of day is a chat bot.
These programs can be tailored to provide the information that customers ask the most and free you from responding to Facebook Messenger questions in real time. Once the bot is created with data, it becomes your helpful virtual assistant 24/7.
Look for more information on the benefits of chat bots coming soon. In the meantime, you can read more about them in our 2019 Trends article
Use the Power of Local Listings for Your Business
By taking an active part in the online conversation with customers offered by local search tools, you can help customers choose your business over the competition.
Take a little time to register and claim your business on the various local search tools. When you make it easy for customers to find you and provide the information they need, you make it easy for them to do business with you.
Let us know what you think!